Utilizing Forestry TEP's processing capabilities to create cloudless views of the world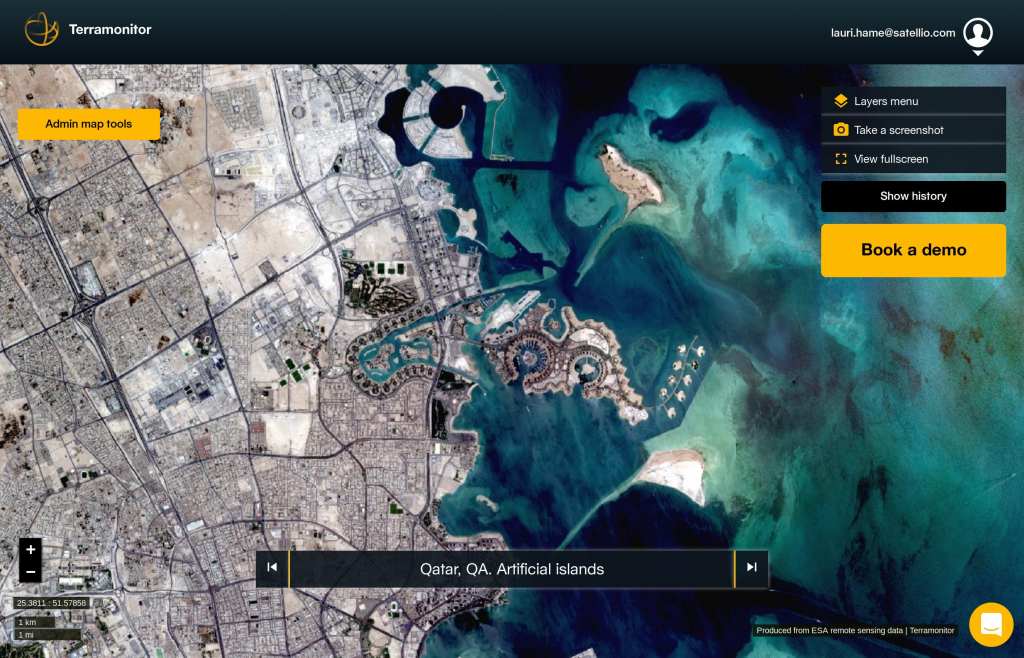 The new Sentinel series of satellites launched by the European Space Agency (ESA) provide unprecedented amounts of satellite data for Earth observation. Full utilization of the possibilities offered by the increased amount of satellite imagery requires new methods for image processing. Terramonitor is a young Earth Observation (EO) service company developing novel approaches to produce dynamic, comprehensive and cloud free imagery products covering the entire globe. Terramonitor aims to give professionals working in forestry and other fields of EO the power to analyse, build and organize geographical information into actionable insights by leveraging up-to-date satellite data and artificial intelligence (AI).
Terramonitor is implementing some of the data processing services into the Forestry TEP (F-TEP) environment. The data processors take their input data from the F-TEP data provider interface (CREODIAS) and store their output data in a separate database. Terramonitor is setting up automated ETL (Extract-Transform-Load) processes in the F-TEP platform for all new Sentinel-2 and Sentinel-3 images. These processes will feed into the worldwide cloudless, up-to-date and easy to integrate image products. The data processing services in F-TEP are accessed through external invocation, using the Representational State Transfer (REST) Application Programming Interface (API) which has been enabled in F-TEP. This allows smooth connection between the two systems.
The main focus of Terramonitor activities in F-TEP is currently on Sentinel-2 and Sentinel-3 processing, with heavy processing trials ongoing through the developed pipeline via external invocations, directly contributing to their global service offering. But future development options include also utilisation of Sentinel-1 and Landsat data which are likewise available through the F-TEP platform.
Terramonitor Team